News & Events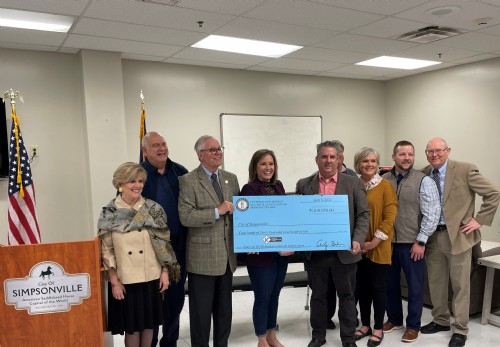 City of Simpsonville receives TAP Grant
Posted: 4/8/2022
Simpsonville Mayor Cary Vowels stated "the City of Simpsonville, with AEI, has worked extremely hard to provide this opportunity for the citizens north of US 60. This expansion will allow children to walk and ride bicycles to school and enable more citizens to have a safe passage throughout town and provide an ever expanding quality of life."
Lt. Governor Coleman awarded, on behalf of the Commonwealth of Kentucky, $430,950 to the City of Simpsonville in TAP funding for sidewalk improvements near Simpsonville Elementary and from US 60 to Todds Station and Station Pointe subdivisions.
Pictured left to right:
State Representative Jennifer Decker, Magistrate Charlie Metzger, Shelby County Judge Executive Dan Ison, Lt. Governor Jacqueline Coleman, Mayor Cary Vowels, City Administrator Steve Eden (behind Mayor), SCPS Chief Academic Officer Susan Dugle, Simpsonville Elementary Asst. Principal Drew Robinson, American Engineer, Inc. Vice President Kenny Ott.
---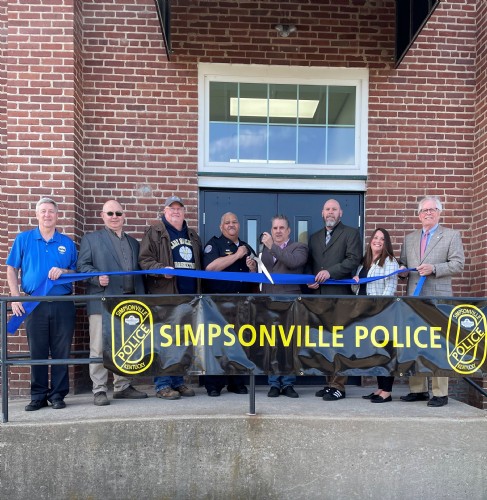 Police Station Ribbon Cutting
Posted: 4/5/2022
March 24, 2022 the City of Simpsonville opened the doors to their newly renovated Police Station.
Those on hand for the Ribbon Cutting are (from left to right) Shelbyville Mayor David Eaton, Commissioner Michael Hesse, Commissioner Scott McDowell, Police Chief Chip Minnis, Mayor Cary Vowels, Commissioner Kelland Garland, Commissioner Ashley Emmons, and Shelby County Judge Executive Dan Ison.
---
COVID Vaccination Resolution
Posted: 8/23/2021

Download Resolution # 2021-007
---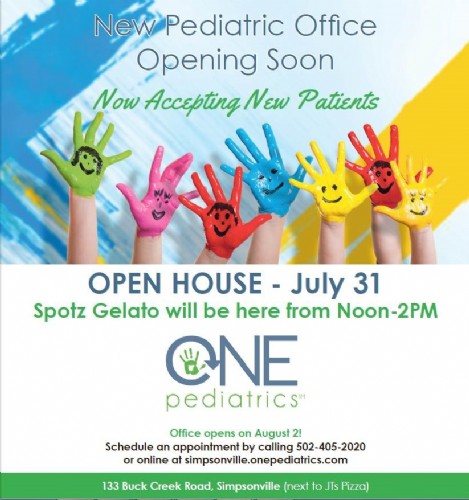 Posted: 7/28/2021
---
Bulk Pickup Requirements
Posted: 2/5/2021
Effective 02/01/21, bulk pickup will be the last Friday of the month.
The following is required, but not limited, to ensure BULK pick-up in a timely manner:
- MUST call City office, 502-722-8110, to provide address and identify bulk item(s) before 3:00pm Wednesday of pick-up week.
- Two (2) BULK ITEMS maximum.
- NO refrigerators, freezers, window unit AC's, or propane tanks.
- Bulk items should be placed out Thursday prior to Friday pick-up.
- When in doubt, please call the City office, M-F, 8am-4pm.
---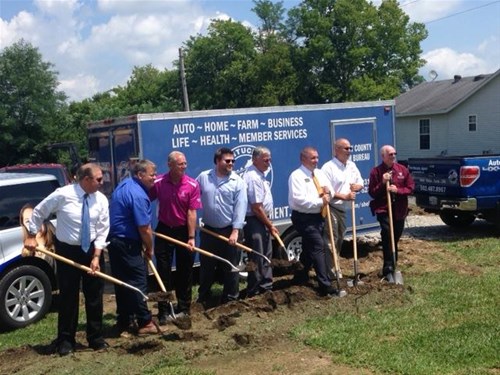 Farm Bureau Ground Breaking
Posted: 7/29/2016
Congratulations Farm Bureau on your offical ground breaking today!
---
Boot Depot
Posted: 5/13/2016
Welcome to Simpsonville Boot Depot!
Download
---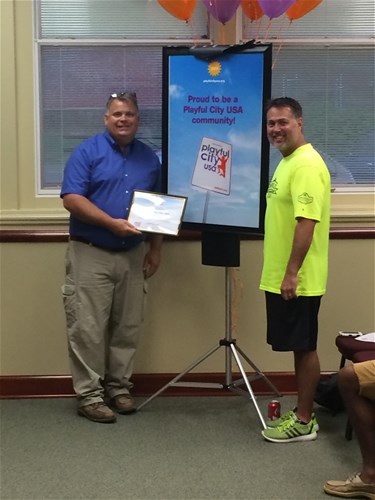 Simpsonville named Playful City USA
Posted: 6/19/2015
SIMPSONVILLE receives back to back National Recognition as 2016 Playful City USA Community
July 9, 2016 Simpsonville, Kentucky was honored with a 2016 Playful City USA designation and is the smallest city in the country to receive such national recognition.
The national recognition program honors cities and towns across the country for making their cities more playable. Simpsonville was selected because of its dedication to make the community more playful and playable through aggressive efforts within its Parks & Recreation department, its partners and volunteers to prioritize play for all kids while attracting new residents and working within the business community to achieve its goals.
"We are honored to receive this national Playful City USA designation," says Chris Truelock, Director of Simpsonville Parks and Recreation. "Our Mayor, commission, city administration, partners and residents understand that a healthy, playful community attracts and retains families and businesses while fostering healthy and productive lifestyles,". "Congratulations Simpsonville! Your resident-focused efforts over the last few years is well-deserved and amongst the best in the nation".
"Playability is crucial to the success of our future communities, and we are proud of the work these cities and leaders are doing to provide a better quality of life for all residents, and especially families," says KaBOOM! President, James Siegal. "Play provides a competitive advantage for cities looking to attract and retain residents. With these esteemed leaders, and our friends and partners across the country, we continue to prioritize play for all kids."
---
Outlet Mall of the Bluegrass Opening
Posted: 7/29/2014
"The Outlet Mall is due to open Thursday. This will increase traffic at the exit 28 interchange. We encourage local citizens to seek alternate routes to Louisville or Shelbyville for the short term."
---
WDRB Channel 41 Tamara Evans Interview
Posted: 1/2/2014
December 27 Tamara Evans from WDRB Channel 41 interviewed Simpsonville City Administrator David Eaton discussing the Outlet Shoppes of Louisville Progress.
Please see the following link to access the complete WDRB Channel 41 story as well as a YouTube video provided by Ms. Evans.
---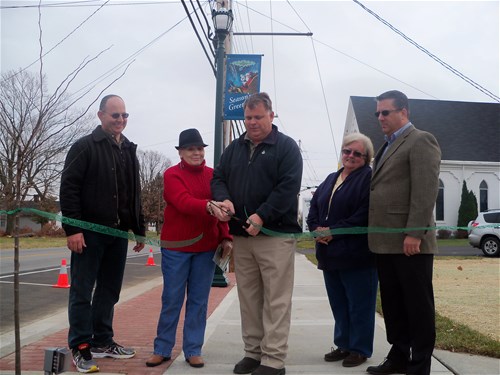 City Officials Open Phase 1!
Posted: 12/5/2013
Mayor Eden and Commissioner's officially open phase 1 of the Streetscape project along Wiche Park.
Please click on the following link to see photo's from the days events:
Please click on the following link to see video from the dedication:
---

Kentucky City Magazine features Simpsonville City Officials: Job Creation Efforts!
Posted: 12/5/2013
City Officials Help Community Obtain New Jobs.
Read about it in the November/ December 2013 issue of Kentucky City!
---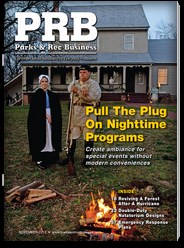 Parks & Rec Business highlights Simpsonville Parks & Recreation
Posted: 12/5/2013
Parks & Rec Business Magazine highlights Simpsonville Parks and Recreation's efforts to "focus on fun" in its Sports Spotlight column June 2013.
---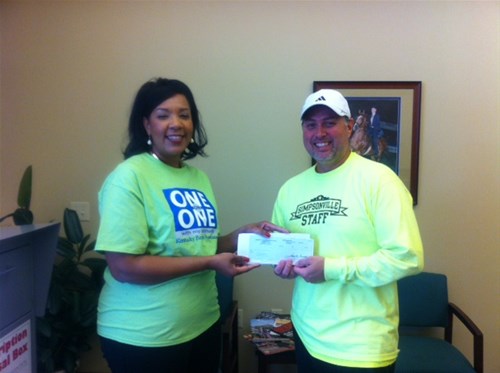 Playground Restoration Project
Posted: 12/5/2013
Thanks to Dr Pepper/ Snapple Group, Cub Bank & Kentucky Banker's Association for their generous contributions to restoration of the Simpsonville Park playground.
---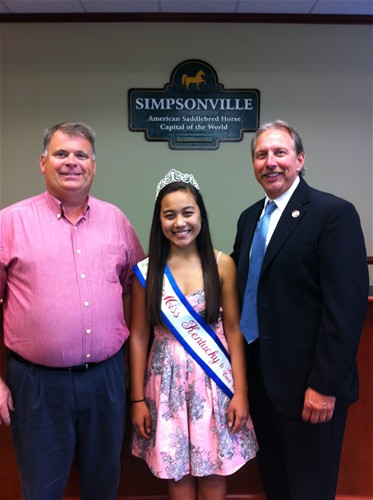 Miss Bluegrass Coed Pre-teen
Posted: 9/13/2013
Mayor Steve Eden Pictured with Ms. Bluegrass Coed Pre-teen, Bethany Perkins, and Judge Rob Rothenburger.
---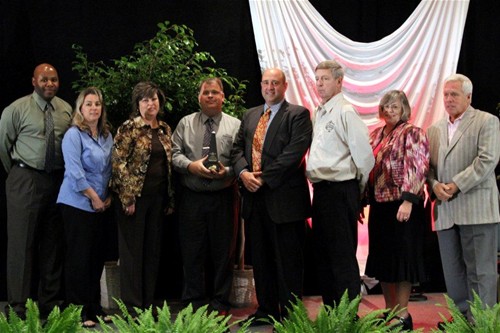 Enterprise Cities Award
Posted: 10/17/2011
Simpsonville Ball Field Redesign Recognized as Best Project in Kentucky
The City of Simpsonville recently was awarded the Kentucky League of Cities Enterprise cities Award as the top project in Kentucky for cities less than 5000 in population submitted by City Administrator David Eaton and City Clerk Debbie Batliner.
This joint effort between the city, its Park and Recreation Board, and the Eaton Corporation created new soccer fields, upgraded ball fields, and a new concession stand/press box.
Pictured above accepting the award are: Parks Board Member, Melvin Kindle. Parks Chairperson, Ann Ernst, City Clerk Debbie Batliner, Mayor Steve Eden, KLC CEO, Jon Steiner, City Administrator David Eaton, KLC 1st Vice President, Mayor Susan Barto, and City Attorney, Hite Hays.
---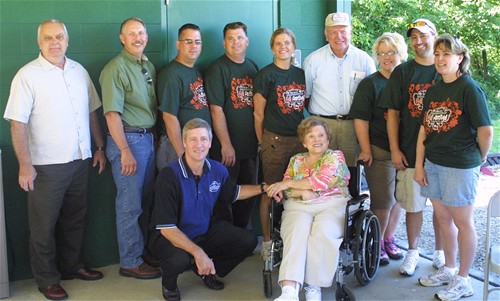 Ann Purnell Shelter Dedication
Posted: 9/20/2009
The City of Simpsonville officially dedicated the Ann Purnell Shelter during the September 12, 2009 Simpsonville Fall Festival. Mrs. Purnell has played a vital role in developing a park system for the enjoyment of our community.
---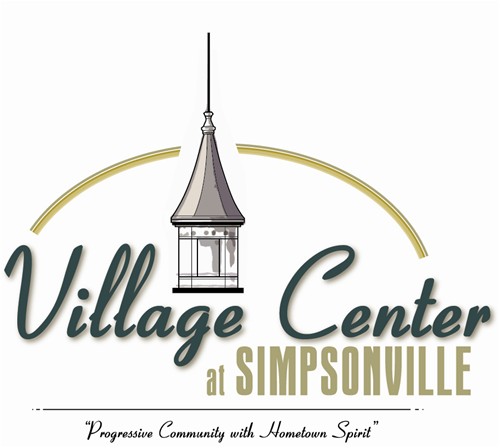 Village Center @ Simpsonville HNTB Presentation
Posted: 6/2/2009
On Tuesday June 2, 2009, the Engineering Firm HNTB presented to the City Commission the Village Center @ Simpsonville Small Area Study compilation. The ideas for the plan were developed during focus group sessions with citizens. "This is the citizens plan for Simpsonville", according to Amy Williams the Project Manager for HNTB. Ryan Libke, from Triple "S" Planning and Zoning, noted that the Planning and Zoning Commission adopted the plan and recommended it to the City for adoption. The City voted unanimously to adopt the plan.
For questions about the Village Center please contact
David Eaton, City Administrator at:
(502) 722-8110
Download
---