Market Season: Now through September 28th
Every Saturday 9 am-12 pm
Farm fresh food. Meat, dairy, produce, floral, crafts & more!
Location:
Wiche Pavilion located at 106 Old Veechdale Road
FARM VENDORS
: Applications are being accepted now. Please click the link below to download an application.
Artists/ Performers:
We are accepting performers, bands and other entertainment groups to perform at the market in 2019. Call Chris at (502) 722-8793.
Non-Farm Vendor Booths
The Simpsonville Farmers' Market will be hosting non-farm vendor booths every Saturday of during the Market season.
Examples: Clothing, business marketing, community groups, jewelry, cosmetics, arts & crafts, other.
SORRY. NO FOOD OR DRINK VENDORS!
Dates: Every Saturday through September 28th.
Times: 9 am-12 pm
Booth Fee: 10' x 10' booth space is $25 per day or $200 for the season (all days)
Bring your own table, chairs and pop-up tent.
Simpsonville Parks & Recreation
PO Box 557
Simpsonville, KY 40067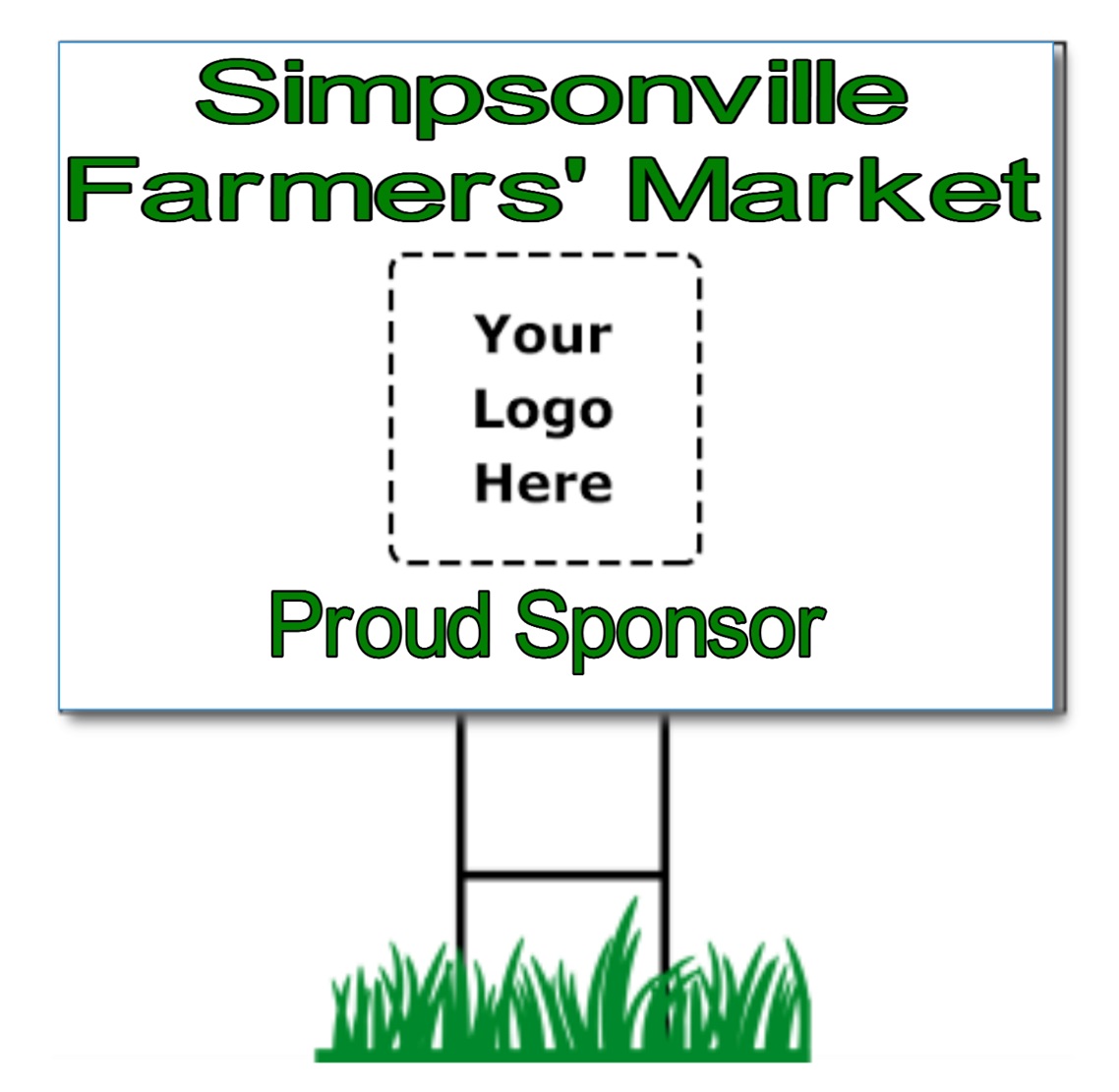 24" x 36" double sided advertising signage at the Market. Reach potential new customers!
Just $150 for the season (May-Sept) or maximize your exposure and make it 5 signs for just $250.
Download an advertisement form.