Facility & Field Rentals
Gym Rental Features Include:
Plenty of tables and chairs plus, bleacher seating!
Climate controlled!
Performance stage. Perfect for DJ's and other performances!
Rent a soccer, baseball or multi-purpose field for your next practice or tournament.
Call 722-8793 for more details.
---
Pavilion or Shelter Rental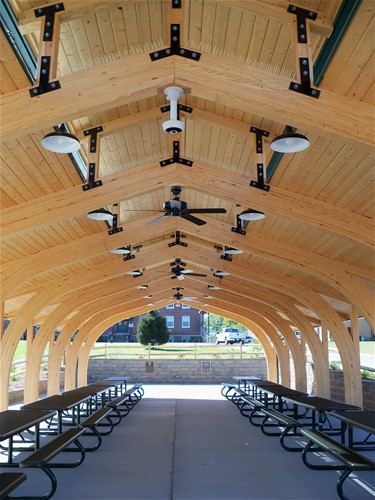 Have your next picnic, BBQ, family outing or party in a shelter with adjoining restrooms. Or, select our new community pavilion able to seat hundreds.
Features Include:
* Plenty of tables and seating
* On-site restrooms
* Adjoining playground and open space
Our shelter, pavilion and party room are sure to provide the perfect setting for any event.
Fees:
Ann Purnell Shelter $50/ 3 hours or $100/day
Wiche Park Pavilion: $50/ hour (min 2 hours) or $200/ day